These are from 2 trips to the US Southwest. The first trip was to the Grand Canyon and Mesa Verdi(1988?), and the second centered around a 6 day rafting trip on the San Juan river(April 1997).
---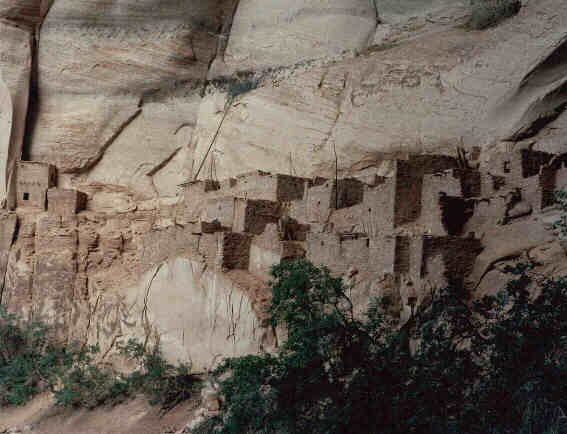 Betakin, Navato Natl. Park.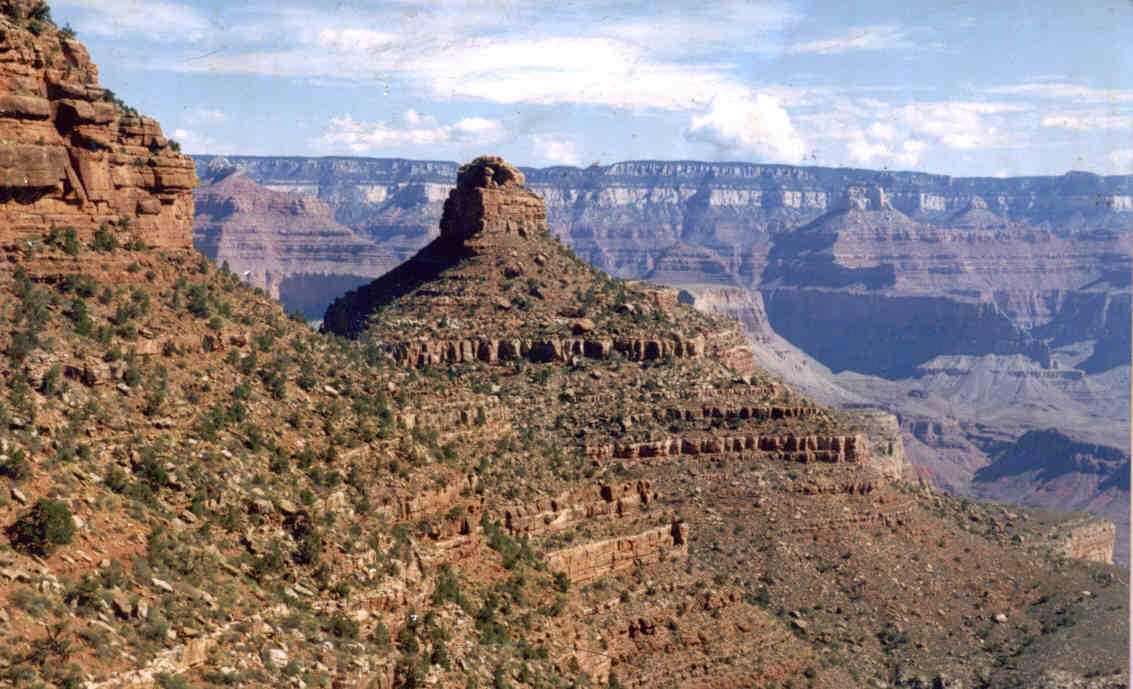 The scanner just can't capture the reds of the Grand Canyon properly...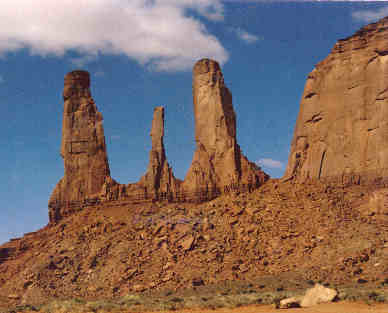 3 Sisters, Monument Valley, Utah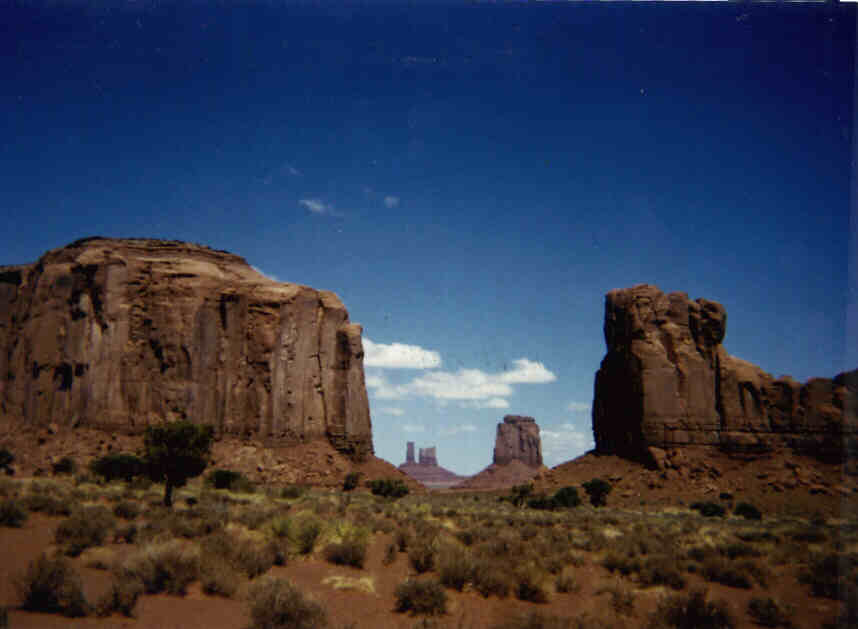 Monument Valley


Wupatki, Arizona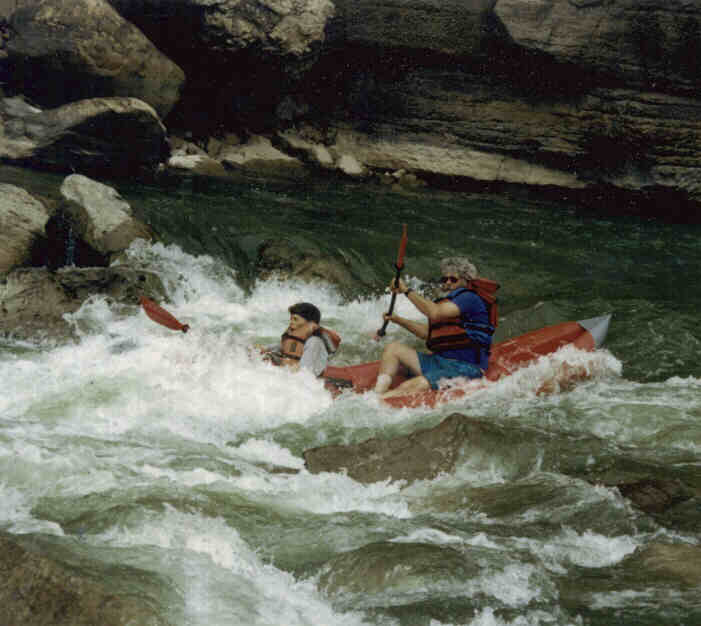 My dad & brother (Bob & Mark) running Government Rapid on the San Juan river.


Monument Valley & Mexican Hat, from above the San Juan.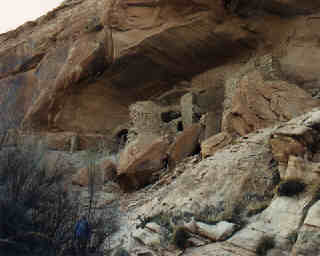 One of many dwellings lining the San Juan river in Utah. That blue splotch behind the bush is Wendy, one of our river guides.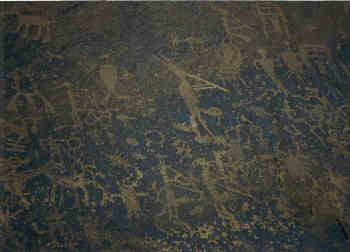 Pictographs like these covered cliff faces along the river.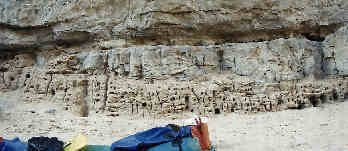 These where carved into the sandstone that appeared that spring up and down the river.